Some car manufacturers are easing their way into electrification by taking existing products and swapping engines and fuel tanks for motors and batteries. Others are taking a more radical approach, rebooting and refreshing to take advantage of the new design flexibility afforded by electric drivetrains.
BMW has done a little bit of both, starting with the radical i3 and i8 but lately offering things like the i4 and i7, visually and conceptually quite similar to their gas-powered counterparts. For its next generation of EVs, though, it looks like BMW is committing to the reinvention approach. Meet the all-new-everything Neue Klasse.
Neue Klasse, which simply means "new class" in German, is a reference back to a line of coupes and sedans that BMW launched through the 1960s and early '70s. These are the cars largely responsible for establishing the brand identity we think of today when we think "BMW." With this neue Neue Klasse, BMW is reinventing itself again, this time with a focus on sustainability and electrification—plus a wild design that's unlike any previous production car.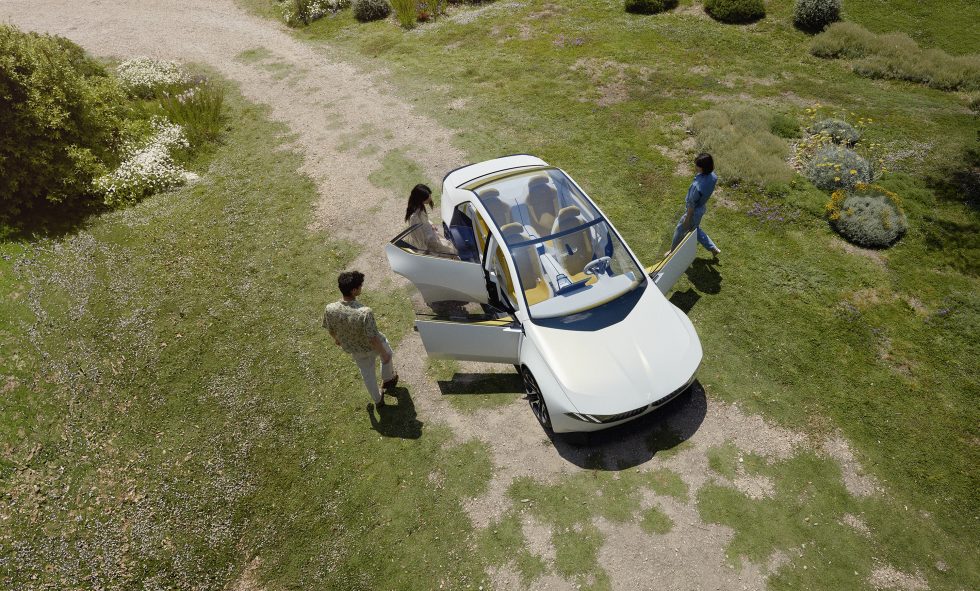 There have been hints, though, in BMW's recent concepts, like the i Vision Dee and the i Vision Circular. The Neue Klasse you see here is also called a concept, however it is explicitly said to reveal what BMW's next generation of vehicles will look like.
And that look is… interesting. BMW's most iconic styling features, the kidney grills up front and the so-called Hofmeister kink that shapes the rear glass on the sides, are both there. However, both look quite different from previous production BMWs.
The kidneys now span the width of the nose of the car, consuming even the headlights. Those lights now feature animations, forming what BMW calls a "single interaction area" able to welcome drivers and passengers or communicate with pedestrians.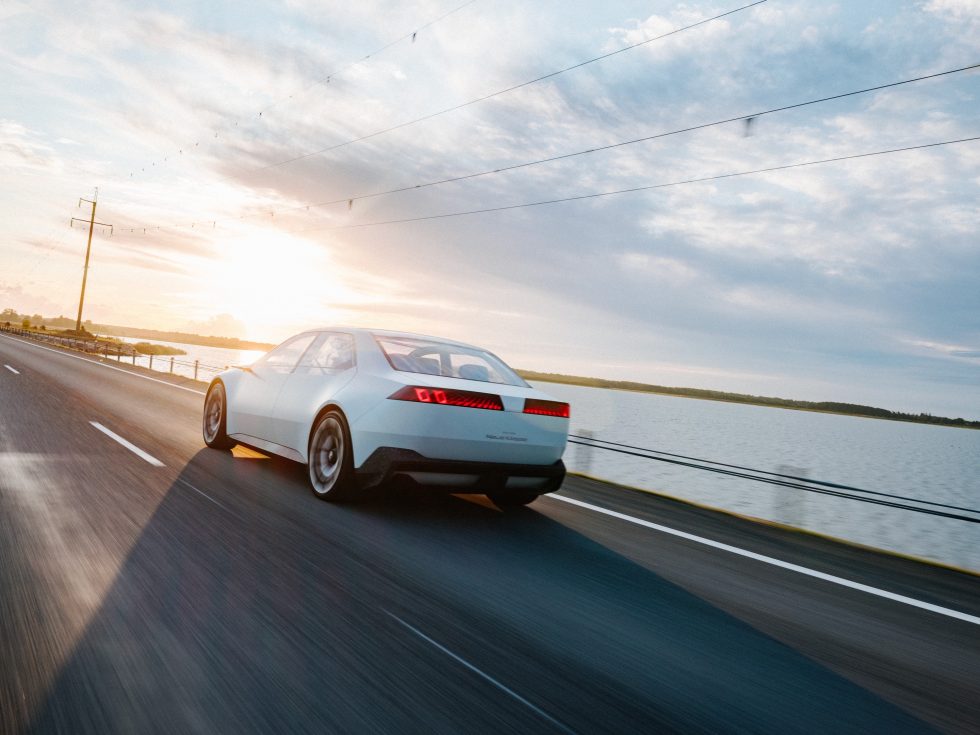 As distinct as the nose is, things get more curious at the back. Restyled tail lights sit high and wide, featuring 3D-printed insets designed to give a strong sense of depth.
Even bigger changes await in the interior. Once inside, passengers will find a distinctive, wide-open space with four individual seats. The front seats are said to mount to the floor using a single bracket, creating more foot room, while the massive, sweeping panoramic glass roof certainly gives a great perception of volume.
Concept versus reality
While it's always difficult to know just how much of a concept car's interior will carry on to production, BMW has said that a few key elements will definitely be a part of its next generation of cars. One of those things is the so-called Panoramic Vision, a heads-up display that stretches the entire width of the glass.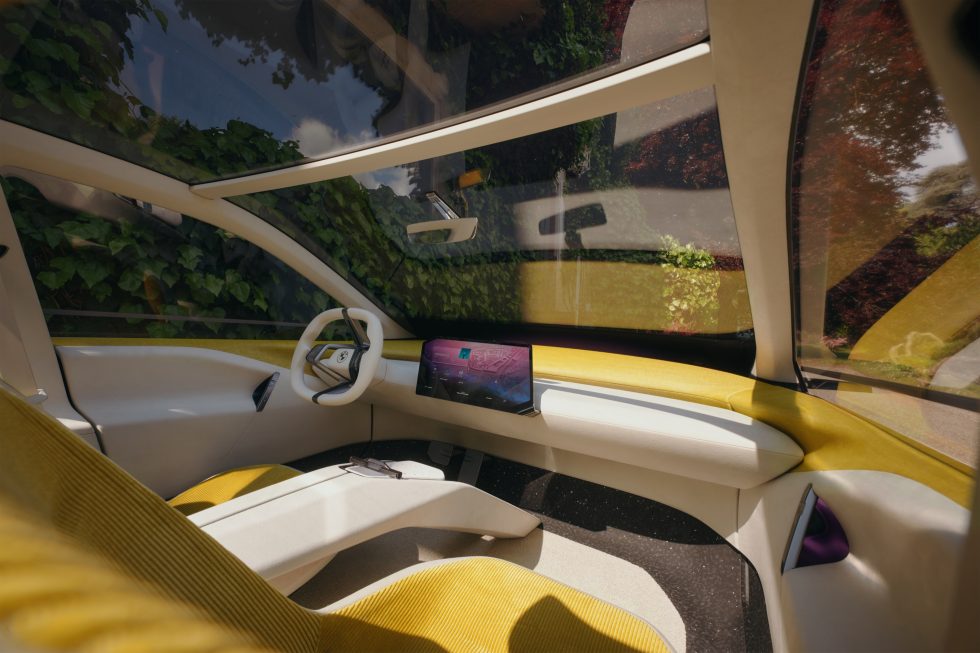 As previewed in the i Vision Dee at this year's CES, Panoramic Vision will reduce the driver's reliance on touchscreens and gauge clusters by filling the windshield with information.
However, unlike i Vision Dee, the Neue Klasse does have a traditional touchscreen. Well, it's not exactly traditional in that it's parallelogram-shaped, but it is at least perched up on the glass in the familiar place, within easy reach of the front-seat occupants. That's paired with controls integrated into the steering wheel plus what BMW promises is a new level of voice interactivity and control.
Another feature carries over from CES's i Vision Dee: e-ink. Though not covering the entire body as it did in Las Vegas, the Neue Klasse features a few small strips of the low-power, high-contrast displays integrated beneath the side glass. The e-ink shown off at CES was there to be showy, enabling the entire car to change color at the touch of the button. Here, its intent is more modest, welcoming the driver and telling them where to touch to unlock the car.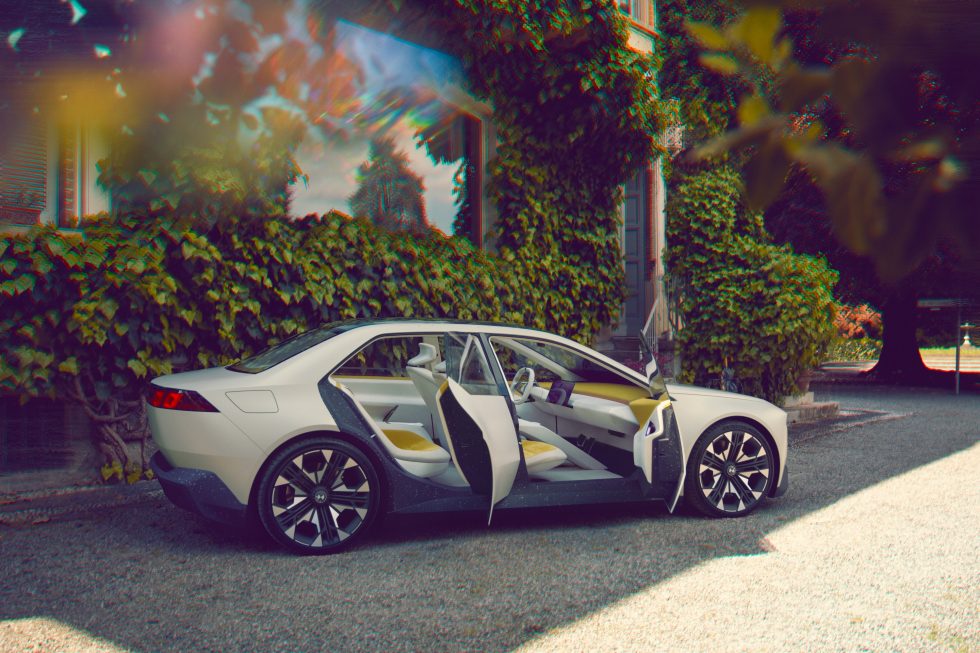 Less flashy but certainly no less important is a promise for more efficiency and, ultimately, more range from the Neue Klasse's all-electric powertrain. BMW says that new cylindrical cells offer 20 percent more energy density than the company's former prismatic cells, with a goal of 30 percent more range than we've seen before. Mix in 30 percent faster charging and this might finally be the car that convinces people it's time to make the EV switch.
The production version of the car is still a mystery, but BMW promises we'll see the Neue Klasse on the road in 2025. That means this can't be too far off from the real thing.