The NFT market has experienced a significant downturn in the last seven days, with trading volume of just $8.9 million — the lowest figure observed in the past two years. 
Adding to the concerns, the number of users engaged in NFT trading across the entire network has also hit a two-year low.
Domination by Blur
Back in April 2022, the NFT market volume reached $480,738,395. Comparatively, at the end of August this year, the weekly volume now totals only $10,054,152.
Further data highlights that amid this decline, Blur, the zero-fee NFT marketplace, now accounts for the majority of the weekly volume, 58.2%, compared to Opensea's 31.5%.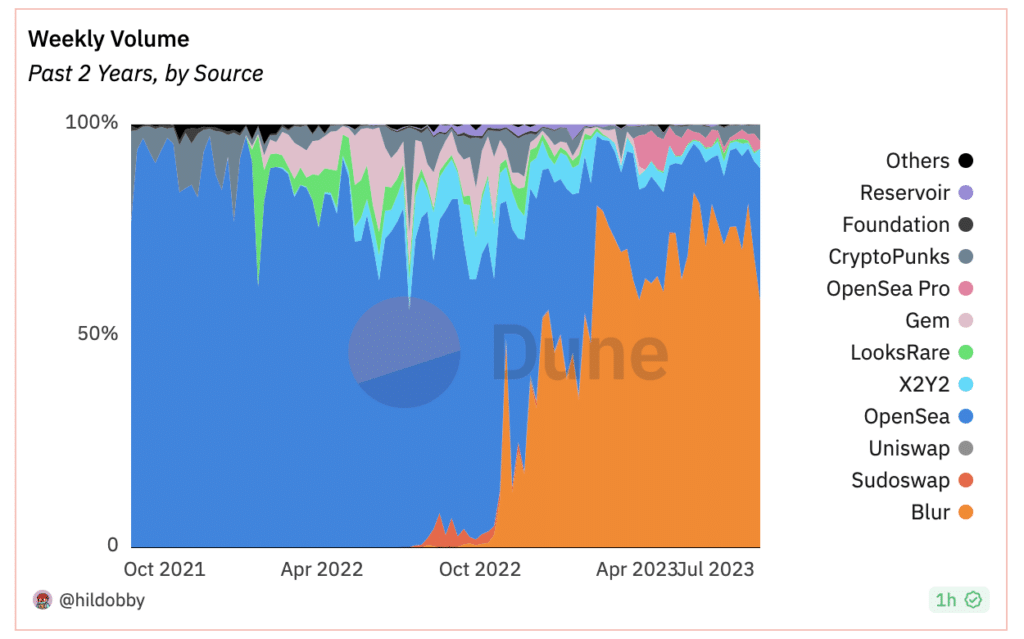 Moreover, the number of users engaging with NFT trading now sits at approximately 50,000 users, signaling a broader trend of declining interest in the NFT space.
A turn from bad to worse
The NFT market has been struggling for quite a while now. Back in July 2023, Forbes reported that the most prominent and sought-after non-fungible token (NFT) collections have encountered substantial drops in their floor prices, highlighting renowned blue chip projects, including CryptoPunks, the Bored Ape Yacht Club, Mutant Apes, and Azukis plummeted by up to 62% within the month.