Sui Network's L1 TVL set the new ATH at $160.2m, according to Dropstab.
Sui network has acheived a new milestone in total value locked (TVL) assets. That metric reflects the total amount of assets locked in blockchain smart contracts.
Judging by the infographic below, Cetus Protocol remains the leader among third-party network projects with a share of 30.2%, with a TVL is $48.4 million.
The infographic indicates that data from the DeFiLlama service was taken into account when compiling it. However, a different TVL figure is provided in the DeFiLlama chart below.
The reason being is that it appears Dropstab fails to take into account the amount of assets in some protocols. Among them, for example, there is the decentralized exchange Aftermath Finance and the profitability aggregator Sui Pearl.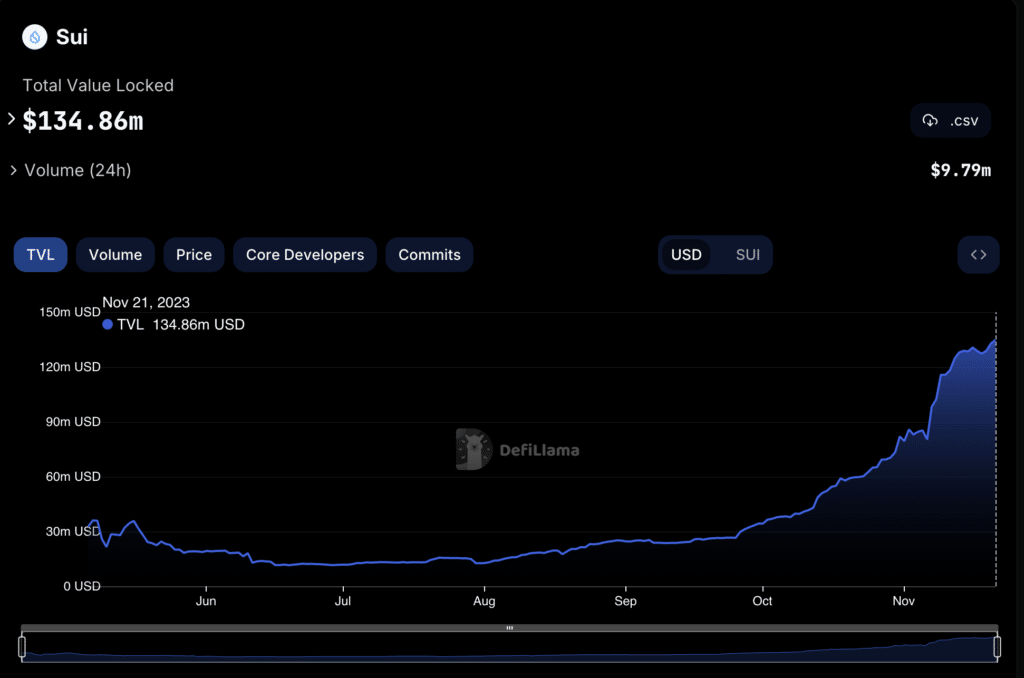 In October, the price of the Sui blockchain token (SUI) reached a low of $0.36 – a drop from ATH of 82.4%. The negative trend has persisted since the coin's launch, but has intensified in recent days following news of the South Korean authorities' interest in the Sui Foundation.
This happened shortly after the Sui Foundation had undertaken a major repositioning of its resources by retracting 117m SUI Tokens from external market makers. The tokens will be redirected towards supporting Sui Network's development and various other growth initiatives, without affecting the existing circulating supply.