Last year, after nearly 50 years, the FBI finally identified the murdered woman known as the "Lady of the Dunes," found in Provincetown, Massachusetts, in 1974: Ruth Marie Terry. And now the Massachusetts State Police have officially closed the case after identifying her killer: Terry's husband, Guy Rockwell Muldavin, who died in Salinas, California, in 2002.
As previously reported, a 12-year-old chasing after her barking dog discovered the mutilated body of a woman in the Race Point Dunes of Provincetown, Massachusetts, on July 26, 1974. The body was badly decomposed, with insect activity indicating she had been dead for about two weeks. She was nearly decapitated from a brutal strangulation, but the cause of death was blunt force trauma to the side of the head.
There was no sign of a struggle, but there was evidence of sexual assault that likely occurred after death. In fact, it seems that her attacker had been lying next to her, based on the angle of the blow to the head. Both her hands and one forearm were missing, and several teeth had been removed. Her last meal consisted of a burger and fries. Her body was buried at St. Peter's Cemetery near the center of town, with an inscription on a small gravestone: "Unidentified female body found Race Point dunes July 26, 1974."
Other than two sets of footprints leading to the body and a set of tire tracks, there wasn't much to go on in terms of leads. Police ran the license plates of everyone who had visited the park around the time of the woman's murder. There was no record of her arrival to the area, so she may have been killed elsewhere and dumped at the site. Potential suspects over the years included Irish mob boss Whitey Bulger (known for removing his victims' teeth), serial killer Tony Costa (ruled out because he died in May 1974, two months before the murder), and serial killer Hadden Clark. (Clark confessed to the crime but suffered from severe schizophrenia, so it was thought to be a false confession.)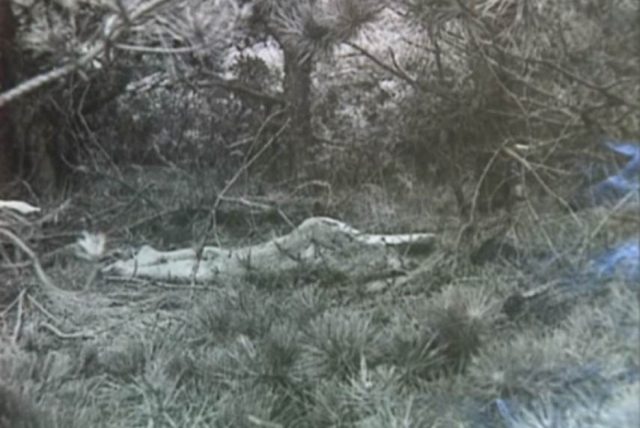 Police didn't have any better luck identifying the victim. The woman had long red hair pulled back into a ponytail and pink polish on her toenails, and a pair of Wrangler jeans and blue bandana had been stuffed under her head. The body was exhumed in 1980, 2000, and 2013 for additional analysis and collection of evidence (including DNA samples). There were multiple attempts at facial reconstructions over the ensuing decades, beginning with clay in 1979. The victim's skull—which sat on the Provincetown police chief's desk for many years—even underwent CT scanning in 2010 to create a computer-generated facial reconstruction.
The identification was made via genetic genealogy methods: a combination of DNA testing and profiling with traditional genealogical analysis to trace family trees—the same approach used to identify the Golden State Killer (former police officer Joseph James DeAngelo) in 2018. According to the FBI, Terry was born in 1936; had "connections" to the states of California, Massachusetts, and Michigan; and was a "daughter, sister, aunt, wife, and mother." Further details were not released at the time because family members had not yet been notified and the murder investigation was ongoing.
That situation has now changed, and we know much more about Terry and her disappearance. She moved to Michigan in 1957 after a brief marriage to work in an automotive plant. She gave birth to a son, Richard Hanchett Jr., the following year, who was adopted by her superintendent, Richard Hanchett Sr., since she could not afford to care for him. Terry married Muldavin, an antiques dealer in Reno, Nevada, in February 1974.
The couple visited family members soon after; Terry's grand-niece would later recall that Muldavin seemed overly possessive toward his wife. Terry and Muldavin spoke of their intention to travel around the US hunting for antiques before returning to Massachusetts. That was the last time Terry's family members saw her. Muldavin visited again later that summer to inform the family that Terry was missing. Terry's brother, James, hired a private investigator who concluded that Terry had joined a religious cult. The truth would not come out for another 48 years.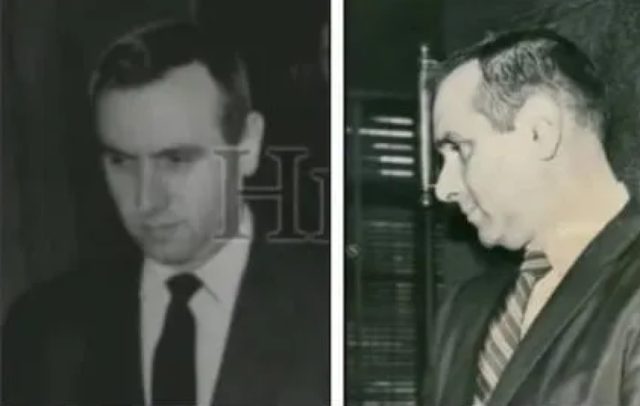 Massachusetts State Police focused on Muldavin as a suspect soon after the "Lady of the Dunes" was confirmed to be Terry—and it wasn't the first time he'd been suspected of murder. Muldavin had been married multiple times before he met Terry. He moved from New York to Seattle with his first wife, working as a disk jockey, and the couple divorced in 1956.
Two years later, he married Manzanita Ryan, who had a daughter from a previous marriage. Ryan and her daughter disappeared in April 1960, and Muldavin (as the prime suspect) briefly fled Seattle before being apprehended by the FBI. Investigators found dismembered human body parts in Muldavin's septic tank but could not conclusively prove they were the remains of Ryan and her daughter. He was never officially charged with their murder. Muldavin married his third wife in 1960 and was convicted of swindling her family out of $10,000 but received a suspended sentence in exchange for repaying them.
Muldavin was also the prime suspect in the 1950 murder of a bread truck driver, Henry Baird, and his waitress girlfriend, Barbara Kelly, in Eureka, California. Baird was found naked with a gunshot to the back of the head; Barbara's body was never found. She had worked at a restaurant owned by the parents of Muldavin's first wife, where Muldavin worked as a short-order cook. The restaurant was on Baird's truck route. But there was insufficient evidence to charge Muldavin. Muldavin moved to a small town near Salinas in 1976 and remarried yet again. After retiring in 1985, he hosted a late-night local radio show. He died at home in 2002 at the age of 78.